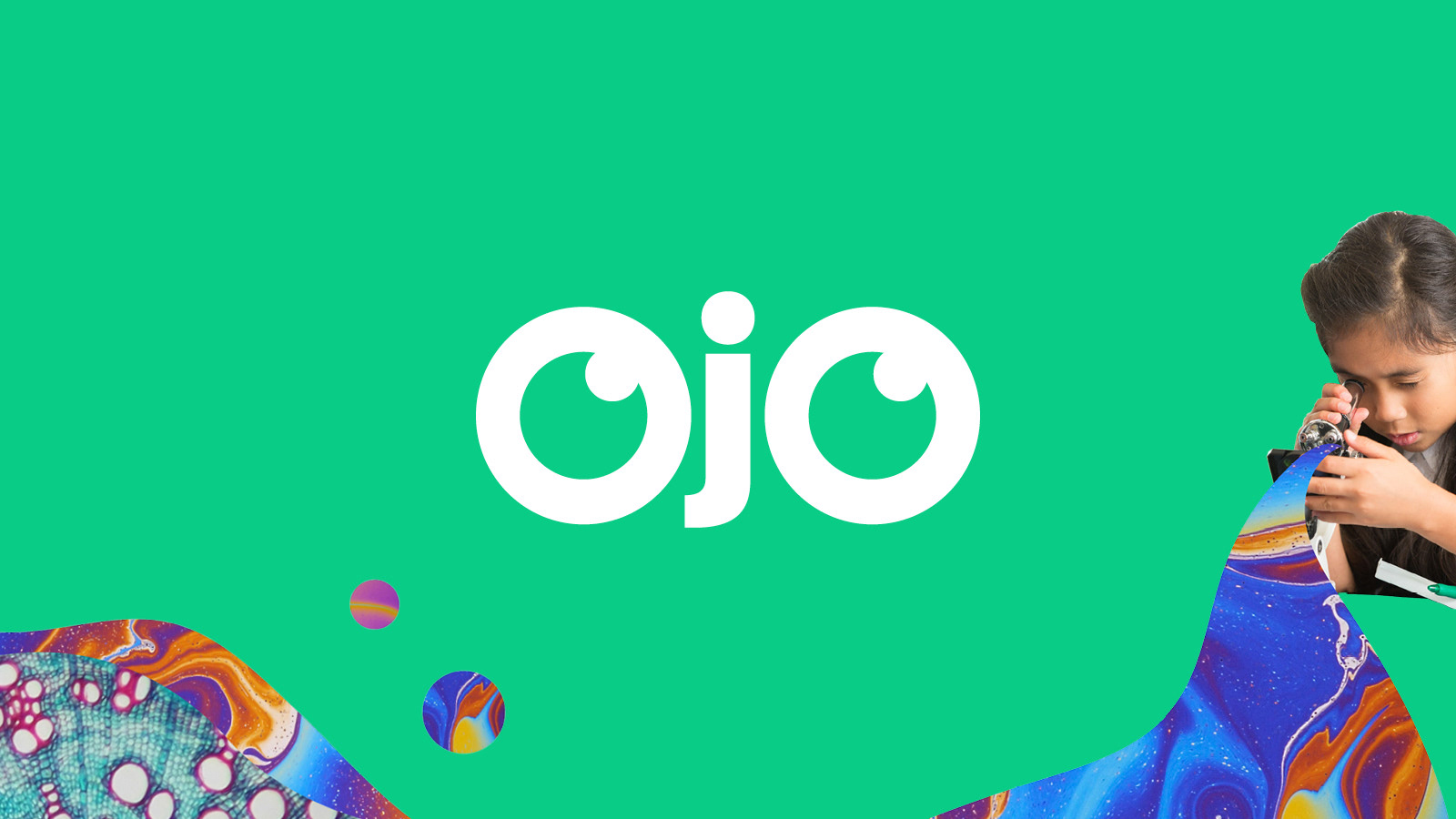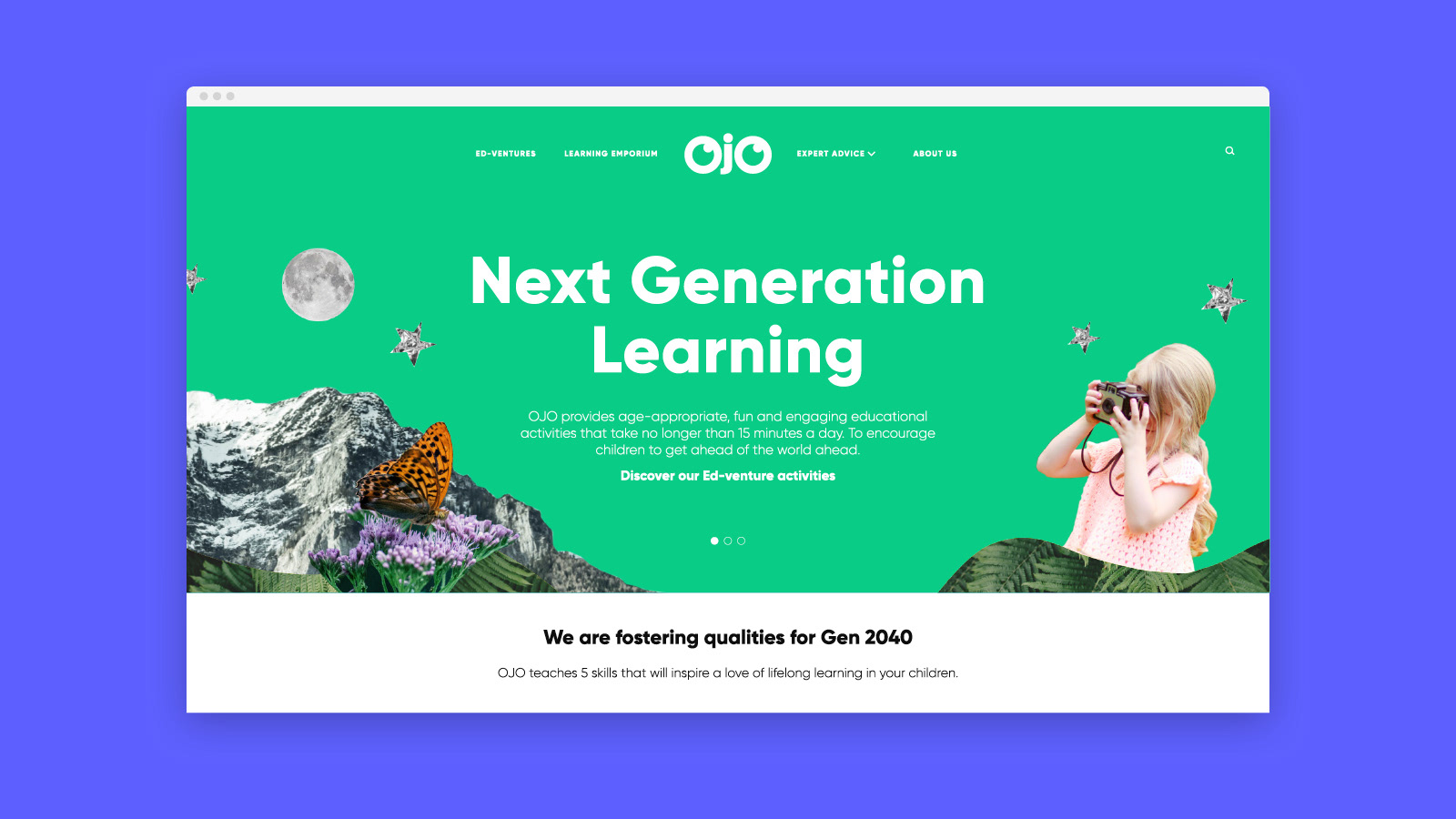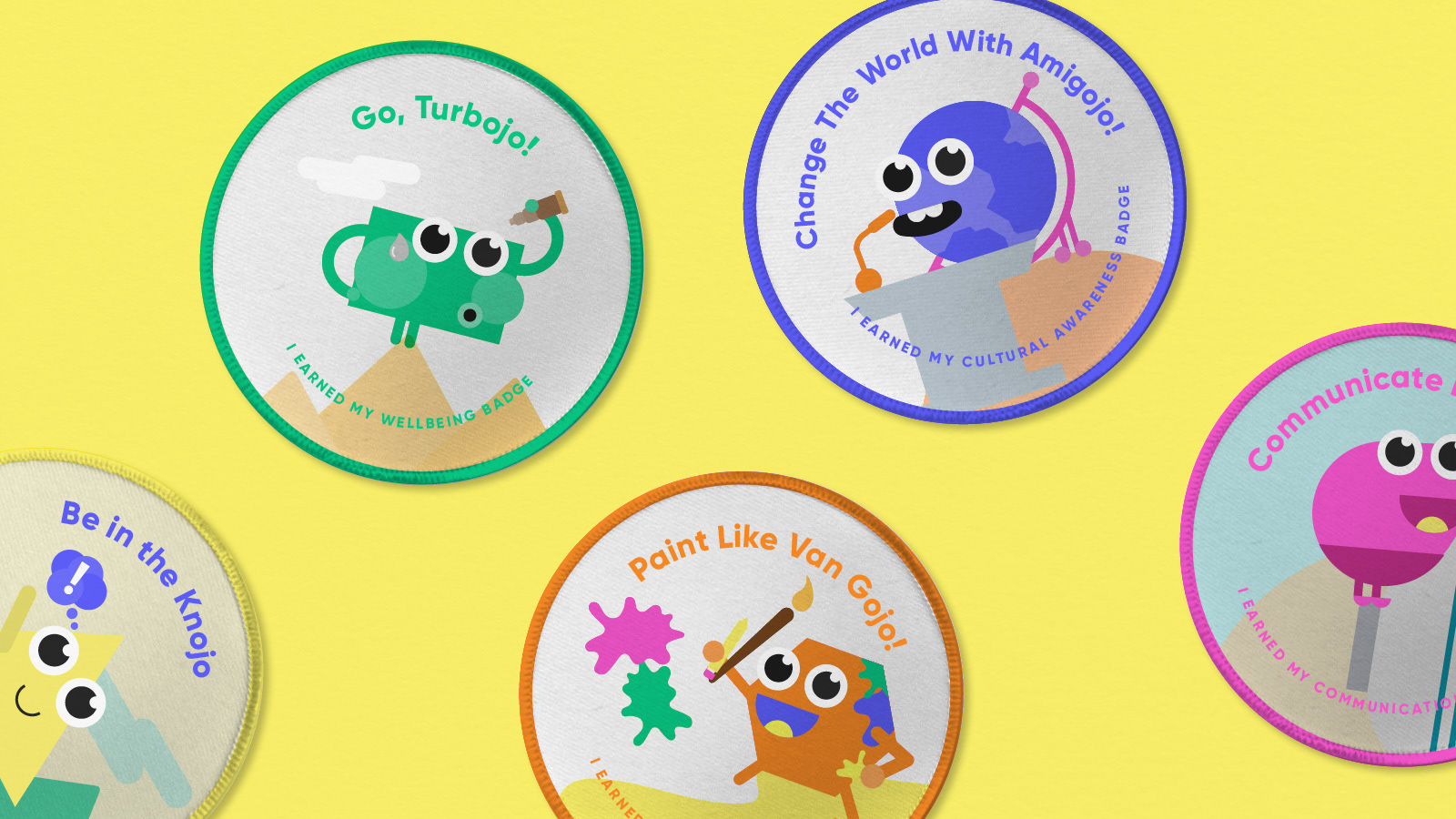 OjO, meaning 'eyes' in Spanish was the chosen name, which I had formulated based on the founders ambition to 'Open little eyes to the big world ahead'.  
I created a playful logo, incorporating moveable eyes and a set of characters to help take the children along the learning journey. 
Alongside the 
characters, we created a series 
of collage illustrations capturing the 
world of discovery through the eyes 
of a child. Both were used on the website 
and throughout print and packaging 
design.